Ever since our foundation, we have provided electrical insulating materials for electricity companies, being the Hungarian representative of one of the world's largest manufacturers.
Based on their studies and earlier activities, our founders have gained substantial expertise and significant experiences in electricity industry-serving activities. Taking advantage of this knowledge base, we have expanded our commercial activity by manufacturing various components for the electricity industry.

Firstly, we started the production of slot wedges for electric rotating machines – generators and engines –, and this product is still produced in the largest quantities to date, mainly utilized in the turbines of wind mills.
In terms of its raw material, slot wedges can be divided into two main groups: magnetizable and non-magnetizable types. In both cases, the load-bearing frame structure is made up of a fiberglass-reinforced Epoxy resin-based composite material. This material has excellent electrical and mechanical parameters. It also has exceptional heat resistance (F and H class) and time resistance.

For the magnetizable type, we add to the base composite structure approximately 80 weight percentage of a very fine grain iron powder, which has appropriate magnetic properties and thanks to a special manufacturing process, its surface is suitable for this use.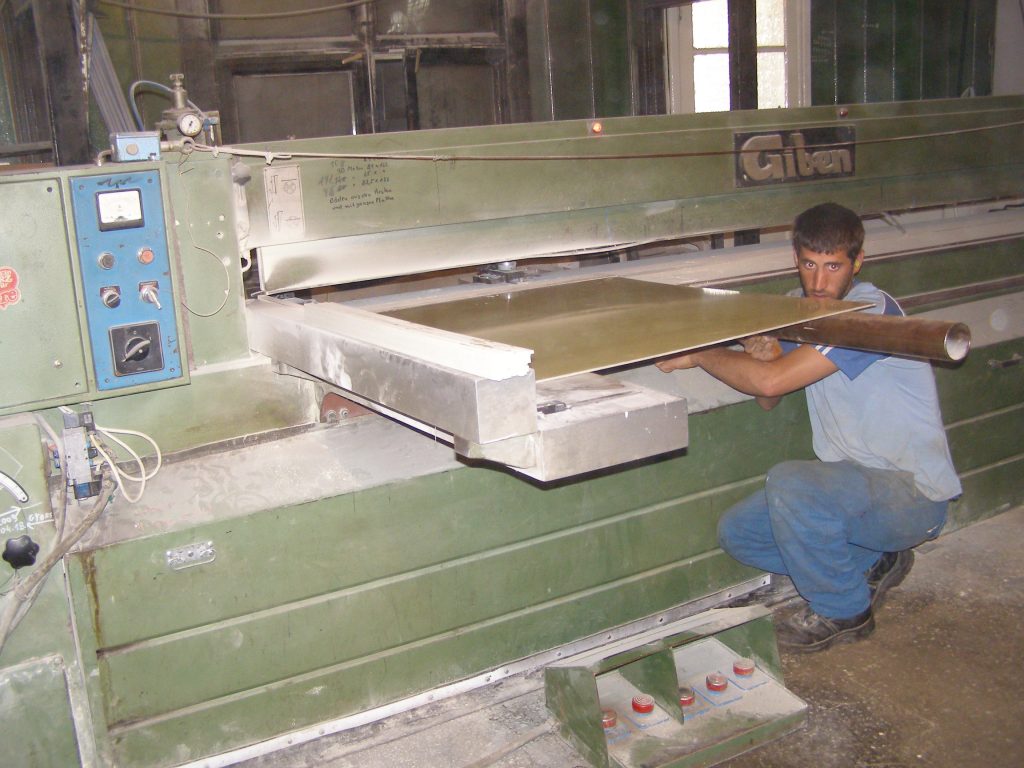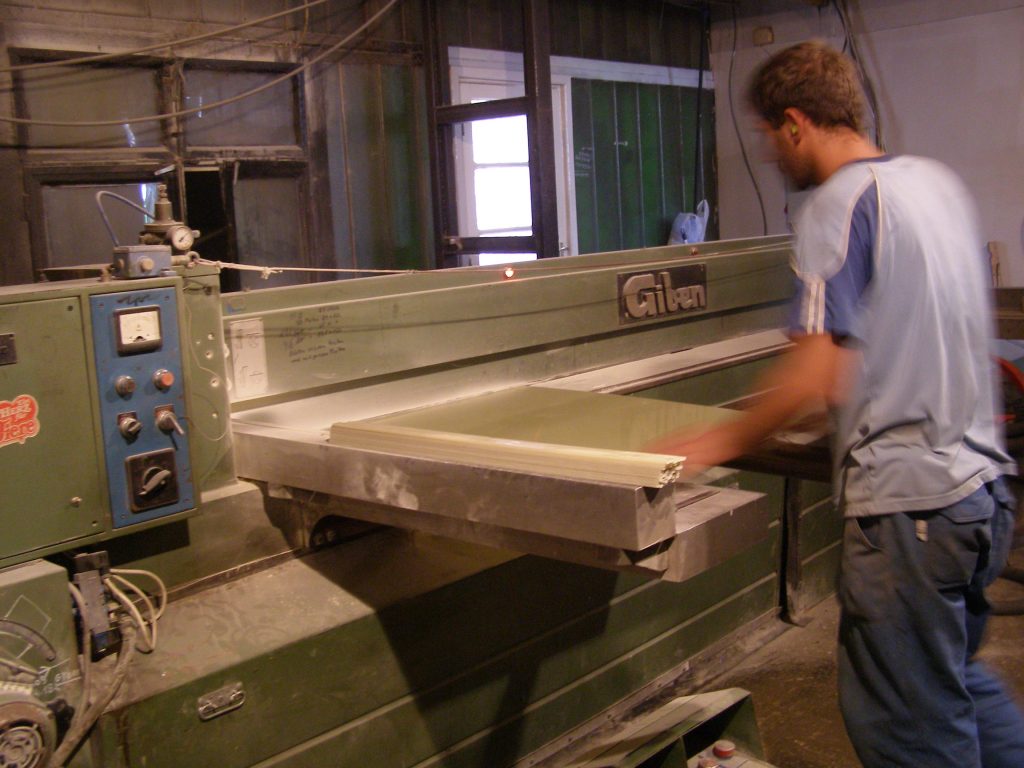 Our manufacturing technology has been and is being continuously developed and improved. This, according to our long-term supplier contract with our customers, is the customer's expectation and our priority is our priority.

At the beginning of manufacturing slot wedges, we produced the finished product by mechanical machining, using finished laminated plate boards made in a production plant. This technology has undergone many development phases. We have purchased various machines and then target machines, and then we have designed, manufactured and put into production special tools. Despite these series of improvements, this process had a very large material loss, which encouraged us to develop and introduce new technologies in order to make our production more profitable and our products more marketable.

The essence of our new procedure is the so-called thermo-press-plastic: under the combined effect of heat and pressure, the cross-linking, that is, the hardening of the binder of the composite system, the Epoxy resin, is carried out in a tool with sufficient shape fidelity.
In order to satisfy the constantly changing customer needs and to preserve and improve our market position, we continue to further improve this procedure. We make both the magnetizable and non-magnetizable slot wedges in this way.
Discover more pictures in the Gallery.