PREPARING COATING SYSTEMS FOR F&B TANKS, FLOORS AND WALL SURFACES

Tracing back to the beginnings, we have built up a close cooperation with the Swiss company, Radix AG. who has developed and produces the OBRIT food tank coating system, the Raroc food floor coating system and the Ramur food wall coating system.


Our collaboration with them is not restricted to the Hungarian market only, instead, we have built jointly a highly versatile and geographically extensive co-operation.


In order to be able to facilitate the process and to provide a rapid and high-quality service, we have invented a special, movable work bench, which is easy and quick to install and to remove, when needed, for preparing inner coatings of cylindrical conical food tanks.



Together with Radix AG., we have carried out coating works in several parts of the world with the help of this special work bench. A few of them are listed below:

The renovation of the internal surface of wine tanks is also one of our key areas, with numerous references from Hungary and from several countries in Europe, such as Germany, Luxembourg, Switzerland or Austria. Some of the works in Hungary are:
References:
When it comes to floor coating works, the primarily focus is on special, high stress-exposed tasks

In addition to floor coating works in wineries and breweries, we have carried out a special floor coating work at the site of Chinoin Budapest, including preparing antistatic flooring.


A few references of our additional floor coating works: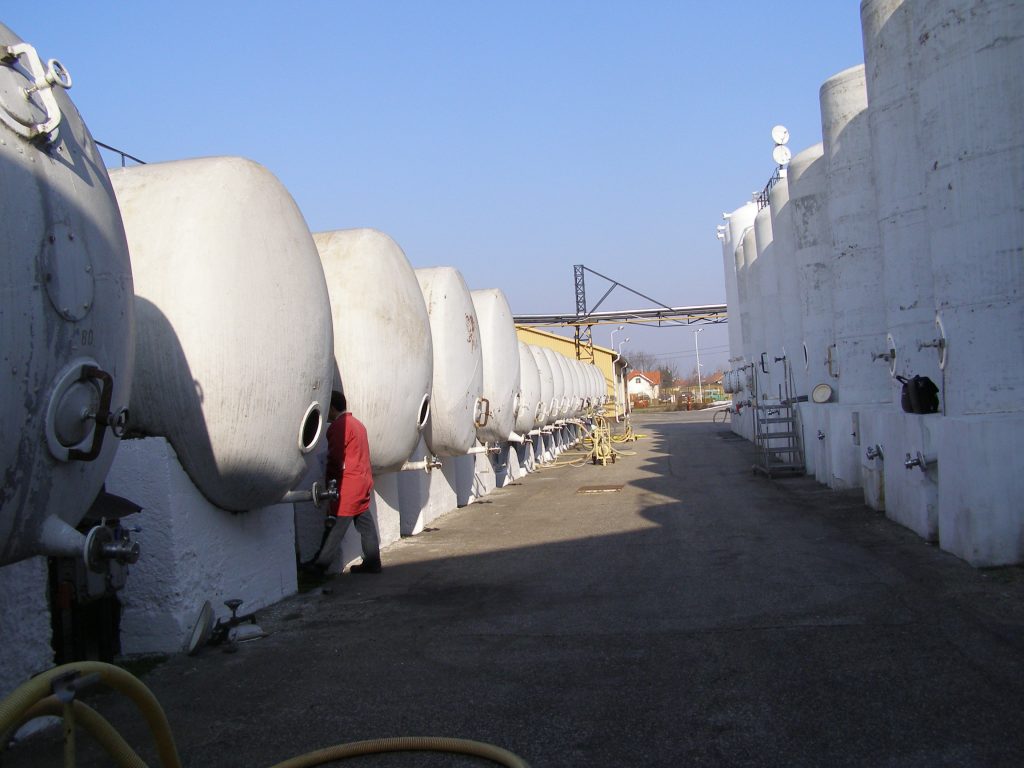 Have a look at few of our works in the Gallery.